Russell Ball
Chair & Independent Director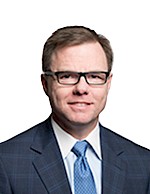 Russell Ball is the former Chief Executive Officer and Executive Chair of Calibre Mining Corp. Previously, Mr. Ball was Executive Vice President and Chief Financial Officer of Goldcorp Inc., a role he assumed in March 2016 after initially joining Goldcorp Inc. in 2013 and serving as Executive Vice President of Capital Projects, Strategy and Corporate Development, including oversight of their primary growth projects. Prior to his role with Goldcorp Inc., he served in varying capacities at Newmont Mining Corporation for almost 20 years, culminating with his appointment as Executive Vice President and Chief Financial Officer. He currently serves on the Board of Trevali Mining Corporation.
---
Paul Harbidge
President, CEO & Director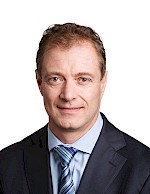 Paul Harbidge is a geologist with more than 25 years of experience in mining exploration and development with a proven track record of discovering world class gold deposits. Mr. Harbidge was most recently the President and Chief Executive Officer of GT Gold and led the company to a CA$456 million acquisition by Newmont Mining Corp. in May 2021. Prior to this Mr. Harbidge was the Senior Vice President of Exploration at the multinational gold mining company Goldcorp Inc. from 2016 until its acquisition by Newmont Mining Corp. in April 2019. Prior to that, Mr. Harbidge successfully led the Exploration Team at the gold miner Randgold Resources Limited, resulting in five major gold discoveries including the +5Moz Gounkoto deposit in the Loulo area of Mali and the +4Moz Massawa deposit in Senegal. Mr. Harbidge is also a director of the gold exploration company Japan Gold Corp. is a technical advisor to Kalo Gold in Fiji and Gemdale Gold in Finland. He has a First-Class Honours Degree in Geology from Kingston University, London (UK) and a Masters of Science in Mineral Exploration and Mining Geology from Leicester University (UK).
---
Alan Wilson
Independent Director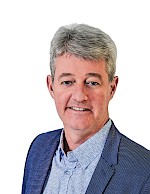 Alan Wilson is an economic geologist with thirty years' experience in the exploration for base and precious metal deposits globally, experience that has allowed him to develop a deep understanding of the critical role geology plays in assessment of ore potential at projects in all stages of development. Prior to establishing his own strategic and technical consulting business in 2019, Alan worked for a number of the world's largest mining companies in increasingly senior technical and exploration management roles, culminating in the role of International Exploration Manager with Antofagasta plc from 2010 until 2019.
Mr. Wilson obtained his PhD in Economic Geology at the University of Tasmania, Australia, in 2003, completing the first detailed geological and genetic study of the then-recently discovered Cadia alkalic gold-copper porphyry deposits of the Lachlan Fold Belt in New South Wales, Australia. This work, which is widely published, and subsequent exploration and technical evaluations of alkalic porphyry systems throughout the Lachlan Fold Belt, British Columbia and other emerging terranes globally, has established Alan as a recognized technical and exploration expert in this type of deposit. He is a Fellow of the Society of Economic Geologists and a Fellow of the Geological Society of London, through which he holds Chartered Geologist accreditation.
---
Katherine Arnold
Independent Director
Katherine Arnold is an Arizona-based professional engineer and expert on strategic environmental permitting and compliance. Ms. Arnold is formerly Director of Environment and VP Environmental and Regulatory Affairs for Hudbay's Rosemont Copper unit where she managed the NEPA process for a Plan of Operations for the Forest Service as well as 404 permitting that included Section 106 consultation, Section 7 consultation and mitigation planning. Her experience also includes over 17 years with Asarco in various positions spanning operations, management, and environmental engineering. Kathy serves on several non-profit boards as a director, including the Montana Technological University Foundation where she chairs the Development Subcommittee.
---
Robert Doyle
Independent Director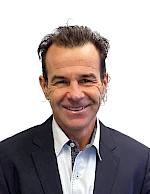 Robert Doyle has more than 20 years of international experience in corporate finance, management and capital planning with roles in advisory, banking and public companies. Mr. Doyle previously served as the Chief Financial Officer of Pan American Silver Corp., a TSX and NASDAQ-listed mining company. Mr. Doyle currently serves as a Director, and was previously Chair of the Audit Committee, of Maverix Metals Inc., a TSX and NYSE-listed company. He also serves as a board member and co-chair of the Investment and Finance Committee of The Nature Trust of BC, a non-profit conservation organization. Mr. Doyle holds a Bachelor's Degree in Finance and a Graduate Diploma in Accounting from the University of Cape Town and is a Chartered Financial Analyst. In 2019, Mr. Doyle was recognized as British Columbia's CFO of the Year by "Business in Vancouver" for large public companies.
---
Randy Engel
Independent Director
Randy Engel was elected Executive Vice President, Strategic Development of Newmont Corporation in October 2008, a position held until his retirement on April 4, 2021. Mr. Engel previously served as Senior Vice President, Strategy and Corporate Development for Newmont since July 2007. Mr. Engel served as Vice President, Strategic Planning and Investor Relations from 2006 to 2007; Group Executive, Investor Relations from 2004 to 2006; and Assistant Treasurer from 2001 to 2004. Mr. Engel had been with Newmont since 1994 and has served in various capacities in the areas of business planning, corporate treasury and human resources. Mr. Engel holds a Master of Science degree in Finance from the University of Denver, and a Bachelor Degree in Business Administration from the University of Colorado.
---
Audra Walsh
Independent Director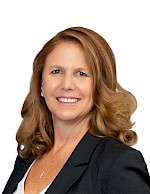 Audra Walsh is a Professional Engineer with over 25 years of technical, operating, management and board experience in the mining industry. Ms. Walsh previously served as the CEO of Minas de Aguas Tenidas S.A.U. (MATSA), prior to the acquisition by Sandfire Resources in 2022. She serves as a member of the Board of Directors of Argonaut Gold Inc and Calibre Mining Corp. She formerly served as a member of the Board of Directors of Orvana Minerals Corp., and was Chair of their Technical, Safety, Health, Environment and Sustainability Committee. She also formerly held the position of President and CEO of Sierra Metals Inc., Minera S.A. and A2Z Mining Inc. She has held senior positions with Barrick Gold Corporation and Newmont Mining Corporation. Ms. Walsh is a graduate with a Bachelor of Science (Mine Engineering) from the South Dakota School of Mines and Technology in Rapid City, South Dakota, United States of America. She is a registered member of the Society of Mining, Metallurgy and Exploration.
---