Paul Harbidge
President, CEO & Director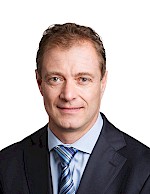 Paul Harbidge is a geologist with more than 25 years of experience in mining exploration and development with a proven track record of discovering world class gold deposits. Mr. Harbidge was most recently the President and Chief Executive Officer of GT Gold and led the company to a CA$456 million acquisition by Newmont Mining Corp. in May 2021. Prior to this Mr. Harbidge was the Senior Vice President of Exploration at the multinational gold mining company Goldcorp Inc. from 2016 until its acquisition by Newmont Mining Corp. in April 2019. Prior to that, Mr. Harbidge successfully led the Exploration Team at the gold miner Randgold Resources Limited, resulting in five major gold discoveries including the +5Moz Gounkoto deposit in the Loulo area of Mali and the +4Moz Massawa deposit in Senegal. Mr. Harbidge is also a director of the gold exploration company Japan Gold Corp. is a technical advisor to Kalo Gold in Fiji and Gemdale Gold in Finland. He has a First-Class Honours Degree in Geology from Kingston University, London (UK) and a Masters of Science in Mineral Exploration and Mining Geology from Leicester University (UK).
---
Graham Richardson
CFO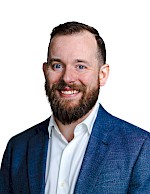 Graham Richardson is a Canadian CPA with over 15 years of finance experience in the mining sector and a proven track record of adapting and partnering with various levels of organizations to achieve desired outcomes. In his most recent role as Senior Director, Finance and Accounting at Fortuna Silver Mines Inc., Mr. Richardson was closely involved in the financial due diligence and integration activities in connection with the acquisition of Roxgold, while also being responsible for the delivery of the quarterly reports and oversight of the finance function and Vancouver Corporate Office. Previously, he was the Assistant Controller, North America at Newmont, following the acquisition of Goldcorp in April 2019. Prior to his role with Newmont, he was the Director, Finance Performance Management at Goldcorp after joining in 2016 and holding progressively senior finance roles within the organization. Mr. Richardson started his career with Deloitte Touche Tohmatsu Limited in their mining practice in Vancouver, and subsequently Melbourne, where he gained diverse experience working with operations across Canada, Australia, USA, Mexico and West Africa. Mr. Richardson has a Bachelor of Commerce in Accounting from the University of British Columbia, Sauder School of Business.
---
Dr. Thomas Bissig
VP Exploration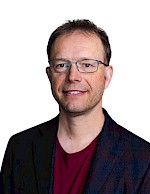 Dr. Thomas Bissig is a geologist and geochemist with more than 23 years of experience in exploration and applied research on porphyry and epithermal deposit types across the Americas. He most recently worked as a consulting geoscientist providing services ranging in scale from orebody knowledge to regional exploration. From March 2017 to February 2020, he held the position of Director, Geochemistry for Goldcorp/Newmont providing subject matter expertise to exploration teams across the Americas. From 2008 to 2017 he was a senior research associate at the Mineral Deposit Research Unit at the University of British Columbia (Vancouver, Canada) where he was responsible for multiple gold and copper research programs and exploration, focused in the Andes, British Columbia, Nevada and Eastern Europe. Dr. Bissig graduated in 1997 from the Swiss Federal Institute of Technology (ETH) in Zürich with a diploma in Earth Sciences. Dr. Bissig carried out his PhD research at Queen's University in Kingston (Ontario, Canada) on the metallogeny of the El Indio epithermal belt in Chile and Argentina, graduating in 2001.
---
Aaron Cohn
VP & Country Manager, USA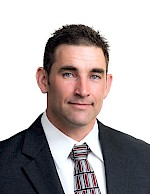 Aaron Cohn is a mining and business professional with over 16 years of international and domestic experience in optimizing business performance through projects, programs and initiatives focused on efficiency and effectiveness. In his most recent roles as Vice President – Technical Services, Senior Director – Finance and Director – Operations Support at Ma'aden Gold & Base Metals in Saudi Arabia, Mr. Cohn led various functional support workstreams for six open pit and underground operations focusing on geology, metallurgy, mine engineering and asset management. He managed the Finance, Sales, Procurement and Business Planning functions in alignment with operations and Corporate Finance Shared Services, while providing financial support and modeling for merger and acquisition targets and stage gate projects. Previously, he worked for Newmont Mining Corporation spanning a period of over 14 years across diverse operating regions of West Africa, Asia Pacific, and the USA. He holds a Bachelor of Science in Finance from Colorado State University, Masters of Science in Accounting from the University of Phoenix and a Six Sigma Black Belt certificate from Acuity Institute.
---
Zach Allwright
VP Projects & Evaluations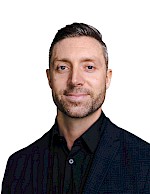 Zach Allwright is a skilled mining professional with 15 years of diversified international experience, specializing in asset optimization and technical evaluations. In his most recent role as Director, North America for Mining Plus Consulting (part of the Byrnecut Group from Australia), he successfully delivered an extensive range of technical studies and asset evaluations in team environments. Notable engagements include the delivery of technical advisory to GT Gold (supporting the subsequent acquisition by Newmont in May 2021), facilitating the mining technical due diligence for Goldcorp culminating in the Newmont/Goldcorp merger in April 2019, leading the transformation of Lac Des Illes mine through the implementation of sub-level caving 2015-2018, and the delivery of various mass mining technical studies for Newcrest. Mr. Allwright (P.Eng) holds a Mining Engineering degree from the Western Australian School of Mines and an MBA from Curtin Graduate School of Business.
---
Angela Johnson
VP Corporate Development & Sustainability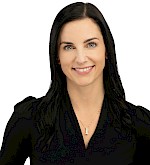 Angela Johnson is a diversified mining and exploration professional with thirteen years of experience holding numerous technical, operational, and corporate level leadership roles for junior and intermediate producers across North and South America. Most recently, Ms. Johnson led the corporate development team at Silvercorp Metals in the assessment and evaluation of international precious and base metal projects for potential acquisition or strategic investment. Prior to that, she held the role of Exploration Manager for Calibre Mining Corp., where she led the operational exploration teams and managed near mine drilling activities at the company's operations in Nicaragua. During the period of 2012-2019, Ms. Johnson held various technical, project management, and sustainability positions for SSR Mining, where she co-developed the company's inaugural Sustainability Report and specialized in launching or advancing numerous exploration efforts at projects in the U.S., Canada, Mexico and Argentina, with a focus on building local teams, and community and stakeholder engagement. Angela holds a B.Sc. (honours) in Geology from the University of Alberta, an M.Sc. in Geology/Geochemistry from the University of Victoria, an MBA in Financial Services from Dalhousie University, and is a registered member of the Association of Engineers and Geoscientists of British Columbia.
---
Stacey Pavlova
VP Investor Relations & Communications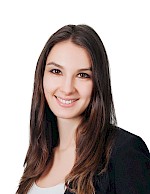 Stacey Pavlova is a finance professional with over 10 years of experience in the mining industry within the spheres of investor relations, finance, and metal sales. Most recently, Ms. Pavlova was the Vice President, Investor Relations and Corporate Communications at New Pacific Metals, a NYSE American and TSX-listed exploration stage mining company, focused on the discovery and development of silver assets. In this capacity, Ms. Pavlova was involved in setting the strategic communications direction of the company and was responsible for establishing and executing the investor relations plan. Prior to that, Ms. Pavlova held various positions in investor relations, treasury, and metal sales with SSR Mining, an intermediate precious metals producer with operations in the U.S., Canada, Turkey, and Argentina. Ms. Pavlova volunteers as a Board member of the Canadian Investor Relations Institute ("CIRI"), a member of the CIRI audit committee and a Chair of the CIRI British Columbia chapter. Ms. Pavlova holds the designation of Chartered Financial Analyst and is a graduate of the University of Denver, where she completed a Master's in Finance degree.
---
Laura Moran
Director Geoscience & Data Systems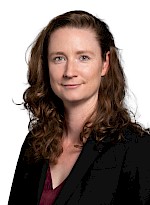 Laura Moran is an exploration and database management professional with over 11 years of experience. She has managed extensive datasets from green fields exploration through to active mining production, incorporating validated historical sources with current data collection. She is adept at designing high-integrity data structures and robust, versatile data delivery systems. As part of New Gold's corporate exploration group, she led the development of several in-house data capture and reporting applications. During her time at Pure Gold Mining, Ms. Moran was responsible for adapting an exploration-focused database to a high-availability, integrated underground mine sampling database. She is experienced with Microsoft SQL Server and is an advanced administrator of MaxGeo's DataShed and LogChief software, and Minalytix' MX Deposit application. She completed her Bachelor of Science in Geology from the University of Queensland in 2011 and an Associate Certificate in Applied Database Administration and Design from the BC Institute of Technology in 2020.
---
Christina Boddy
Corporate Secretary
Christina Boddy is an experienced Corporate Secretary and governance professional with over 15 years of experience. She has acted for a number of public companies, including Exro Technologies Inc., GT Gold Corp., and Levon Resources Ltd. Currently, Ms. Boddy serves as a consultant to public and private companies through Rhodanthe Corporate Services, a private company based in British Columbia. Her expertise lies in public governance and compliance where she consistently ensures adherence to regulatory frameworks and implements best practices. Ms. Boddy actively volunteers as a board director and President of Dressage BC, a nonprofit organization, and is a founding director and Treasurer of the West Coast Dressage Development Program. Ms. Boddy obtained a Bachelor of Science degree in Biology from the University of Northern British Columbia.
---