The Bunker Hill District, a ~16-kilometre-long area that includes the Copper Creek project, lies on the west side of the Galiuro Mountains, in the heart of the southwestern U.S. porphyry copper province.
In this district, two major copper belts intersect: a northwest to southeast belt that includes Miami-Globe, Resolution, Ray, and Bisbee mine sites and a west-southwest to east-northeast belt that includes Lakeshore, Silver Bell, San Manuel-Kalamazoo, Safford, and Morenci mine sites.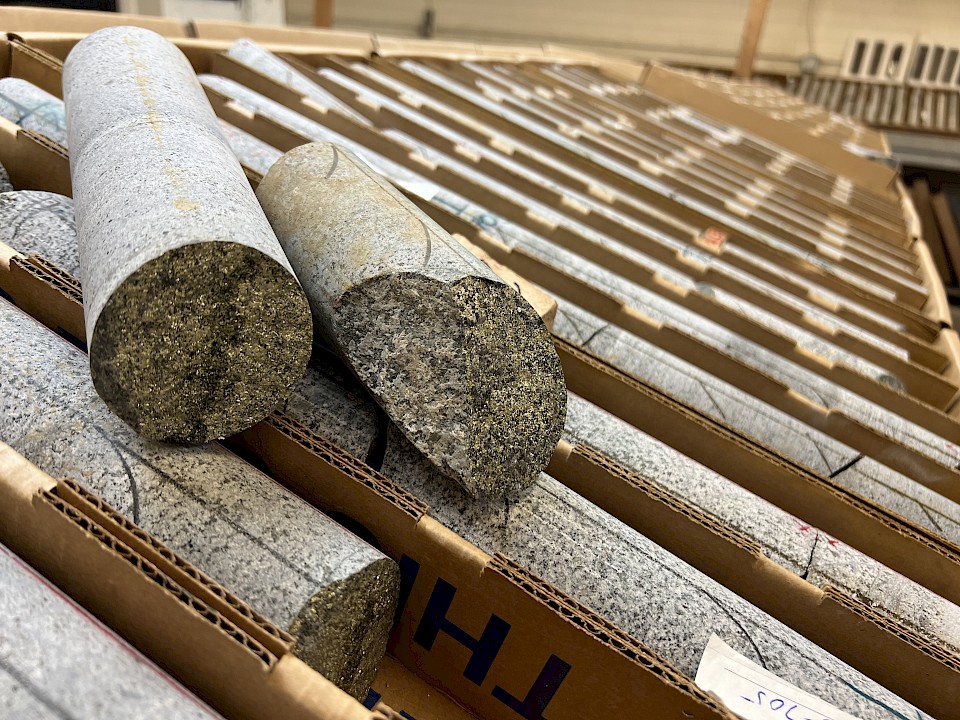 The district is centered on the Laramide age Copper Creek granodiorite. The granodiorite was emplaced approximately 62 million years ago into Precambrian and Paleozoic sedimentary rocks, Late Precambrian diabase, and Cretaceous Glory Hole volcanics. The Glory Hole volcanics and Copper Creek granodiorite have been intruded by a sequence of narrow granodiorite, monzogranite, and quartz diorite porphyry plugs and dykes. Post-mineral, Oligocene Galiuro Volcanics cover all rocks on the east and northeast. To the southwest, the district is bounded by a northwest striking range front-fault that down drops Miocene Gila Conglomerate against the Laramide and older rocks.
The property features several hundred occurrences of hydrothermal breccias, with length ranging from a few metres to several hundred metres across.
Copper Creek contains multiple styles of copper, molybdenum, and polymetallic silver-copper-lead-zinc deposits, commonly characterized by high primary copper grades (>1% Cu). Early development of the district, dating back to 1863, focused on the exposed copper- and molybdenum-rich breccia bodies and peripheral silver-lead-zinc veins. Deeper drilling programs during the 1960s and 1970s discovered porphyry-style sheeted and stockwork vein mineralization in the American Eagle and Keel areas at depths between 365 metres and 1,220 metres.

The breccias are varied in style and texture. They are monomictic to polymictic and consist of angular to subangular fragments from pebble to boulder in size. In most breccias, clasts are cemented by varying combinations of quartz, chlorite, muscovite, carbonate, tourmaline, and locally magnetite, as well as sulfides including pyrite, chalcopyrite, bornite, covellite, chalcocite, and molybdenite. The breccias contain negligible clastic rock-flour matrix, suggesting only limited milling has occurred. Clasts and wall rock surrounding the breccias are moderate to intensely quartz-sericite +/- kaolinite altered. Relative levels of copper, molybdenum, gold, and silver vary considerably between breccia bodies. Molybdenite Re-Os dating of several breccias yield mineralization ages between approximately 62 and 60 million years.
Breccia-hosted mineralization has been recognized at vertical depths of more than 1,450 metres. The largest breccia in the current resource, the Mammoth breccia, is "blind" but was drill-intersected a mere 30 metres below the surface. The Mammoth breccia crosscuts the Keel zone at depth. Keel is interpreted as a magmatic cupola containing high-grade bornite-chalcopyrite and molybdenite mineralization. Over 85 percent of the surface mapped breccia bodies have not been drilled.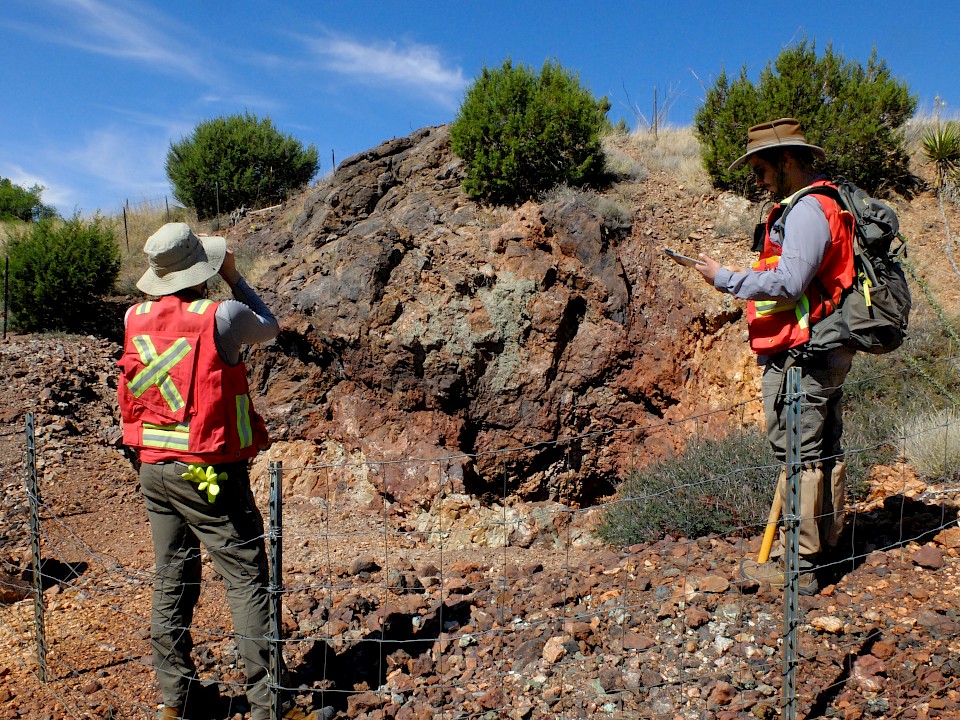 The American Eagle and Keel porphyry zones were previously classified as "hybrid porphyry" or "sheeted vein-type" deposits due to their unusual vein styles. These are now recognized as forming an "early-halo type" porphyry system. In these deposits, copper minerals are disseminated in veins and vein halos characterized by biotite-muscovite K-feldspar alteration, rather than the quartz stockwork veins common in many porphyry systems. Well-known early-halo mineralization styles are described from Butte, Montana, Highland Valley, British Columbia and parts of Chuquicamata and Los Pelambres, Chile. Early halo mineralization represents porphyry-style mineralization emplaced at crustal depths of 5 km to 6 km, which is deeper than most porphyry systems elsewhere.
The mineralized body that links the American Eagle and Keel zones is controlled by a broad dome-shaped zone of shallowly west-dipping early-halo veins commonly cross cutting steeply dipping east to northeast striking early-halo veins. Disseminated copper sulphides are common in the vein halos. The American Eagle vein zone is hosted mostly in Copper Creek granodiorite but is centered on a cluster of syn-mineral granodiorite porphyry bodies. Superimposed on the early-halo vein zone are breccias and zones of intense quartz-sericite alteration, which can carry high-grade copper mineralization. Steeply dipping, early-halo veins extend above the well-mineralized American Eagle vein zone to the surface. These veins are commonly reopened by D-type veins with quartz-pyrite infill and sericite halo. Vein density at surface is a good predictor for mineralization at depth. Sulfides are zoned vertically with pyrite-dominant mineralization near the surface, transitioning into a chalcopyrite-dominant mineralization and increasing bornite at depth.